About us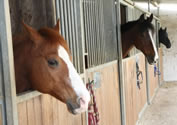 At Riding Schools, our aim is to help you to locate Riding Schools in your area. By using our local knowledge, we've got details of thousands of Riding Schools in all areas of the UK.


With details of more than 2,000 horse riding schools across the country, we can confidently say that we're one of the most comprehensive sources of information available.

Built by digital marketing specialist Chris Haycock and owned and operated by parent company CliqTo Ltd, we've invested significant time, money and resources whilst building this website.
We're delighted that you've decided to visit Riding-Schools.com, and hope that you find it useful.
Lucy Haycock
Founder and Managing Partner
CliqTo Ltd